---
Venice Honeymoon Photoshoot Photographer
You should know that Venice is an artificial island made up of lots of tiny islands.
We met Adam and Claudia, as they had hired me as their Honeymoon Photographer in Venice, in front of the Danieli hotel.
In Venice it doesn' t rain much in the summer.
This information is always very useful to a Honeymoon Photographer.
Unfortunately it rained a lot that afternoon, but the wind blown away all the clouds and left an incredible sky. A Honeymoon Photographer like me loves this weather !!
Consequently, Adam and Claudia decided for their Honeymoon it would be great to take a Gondola.
Being a Honeymoon Photographer in Venice is a very big responsibility.
Offering useful information and being available are part of our philosophy as Honeymoon Photographers.
We want our customers to always be satisfied with their Honeymoon Photos, but also with the experiences they will experience in my company.
As their Honeymoon Photographer born and raised in Venice it is my responsibility to accompany the Newlyweds to the most beautiful and hidden places that only a unique city like Venice can offer.
---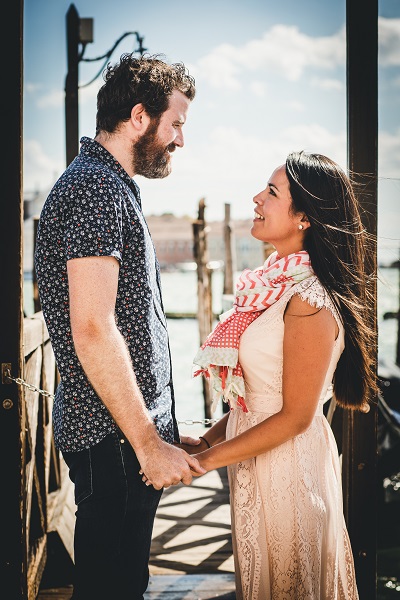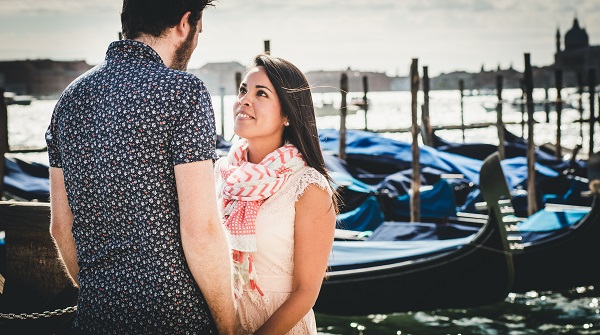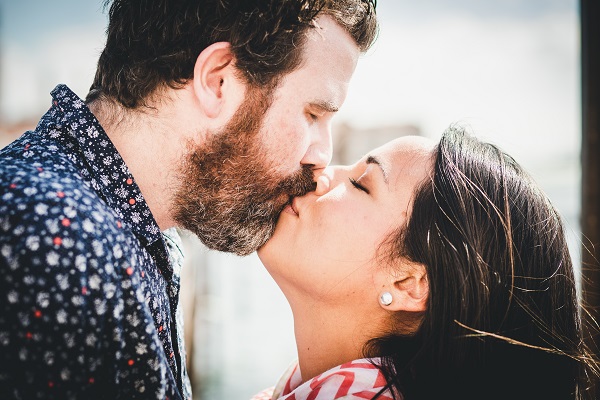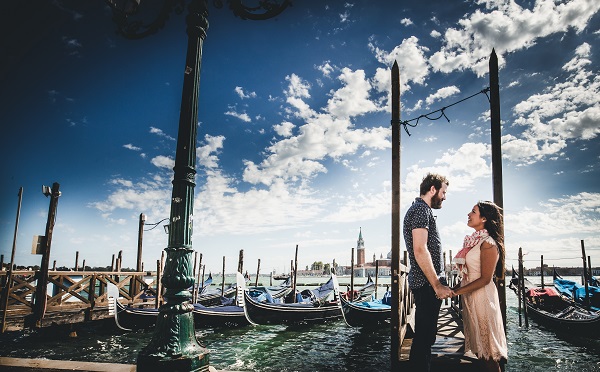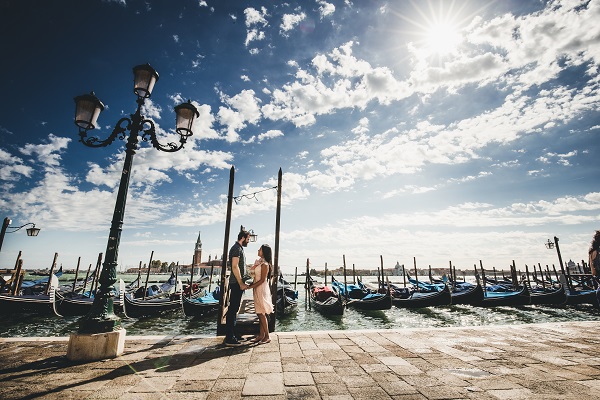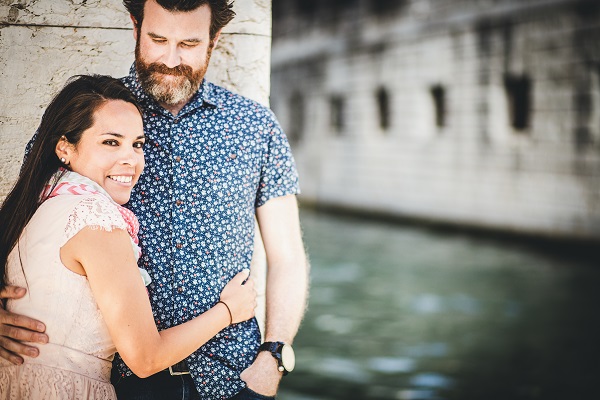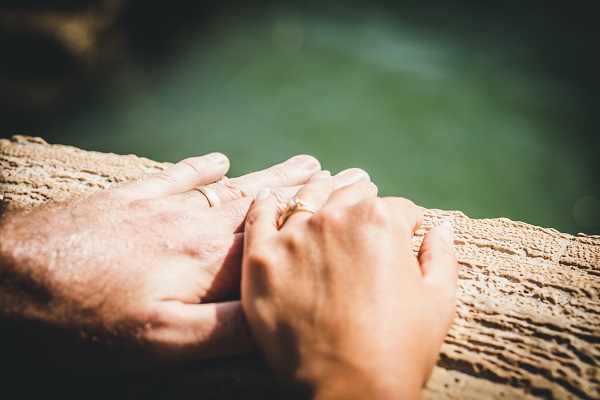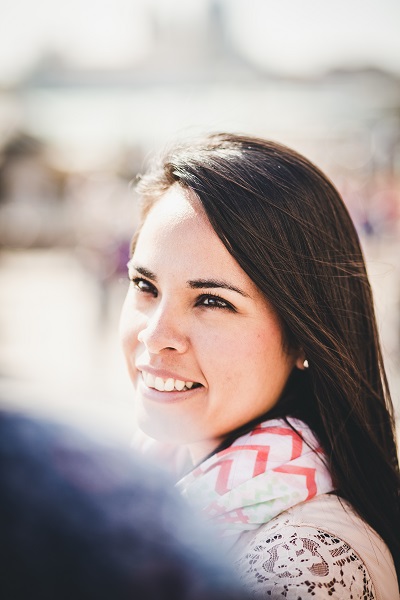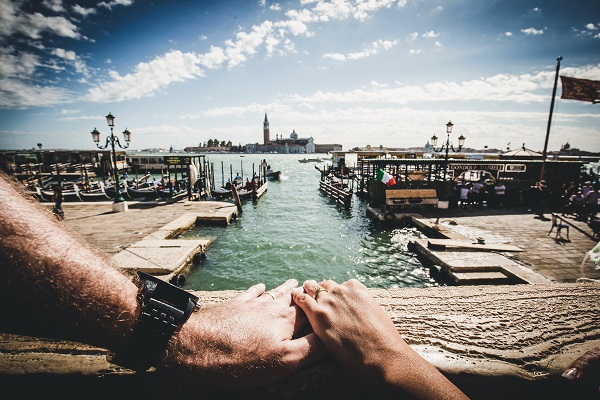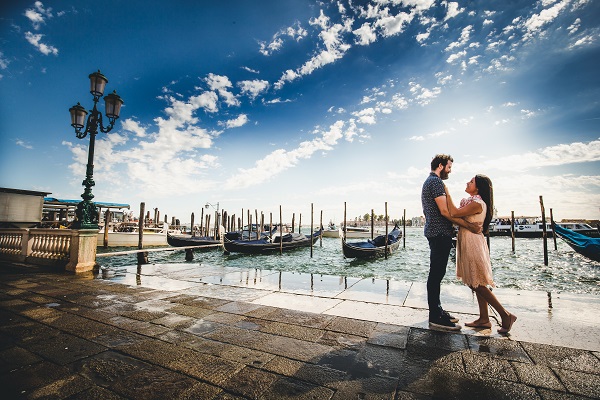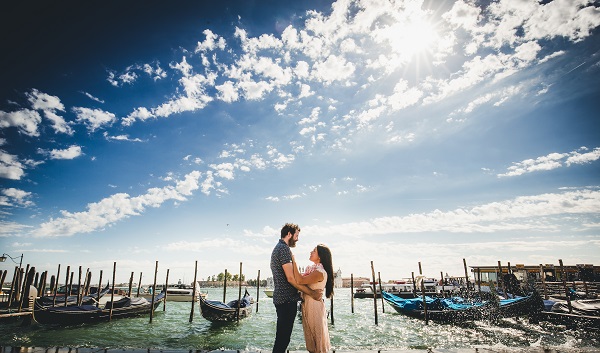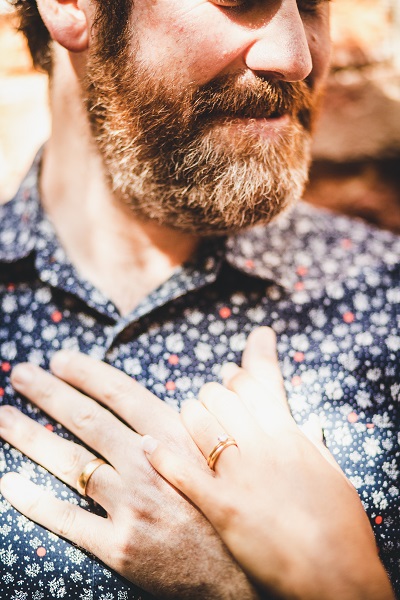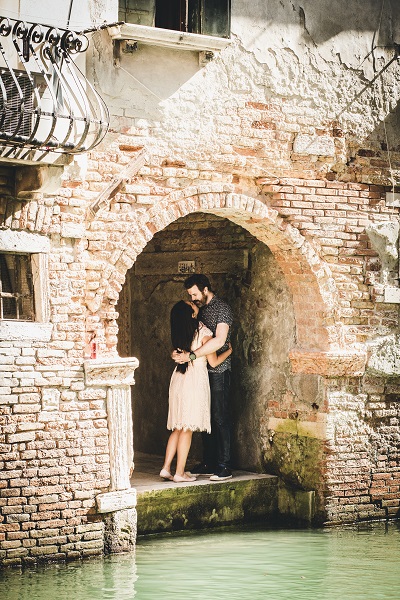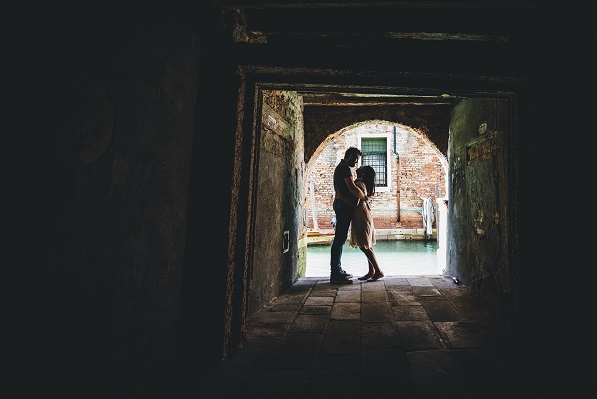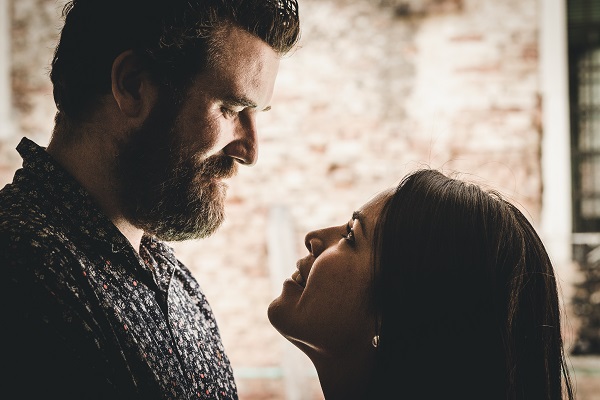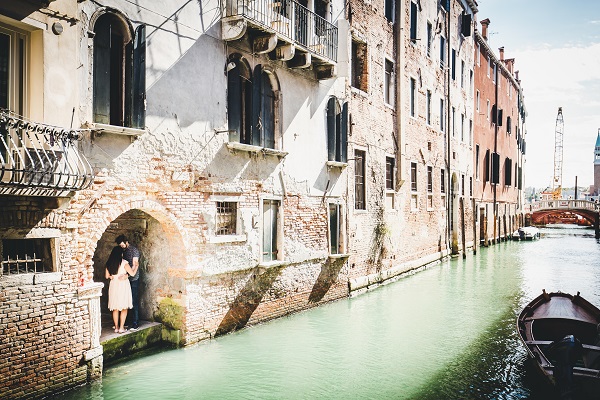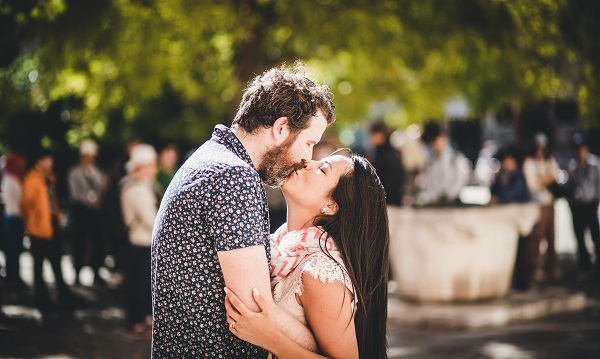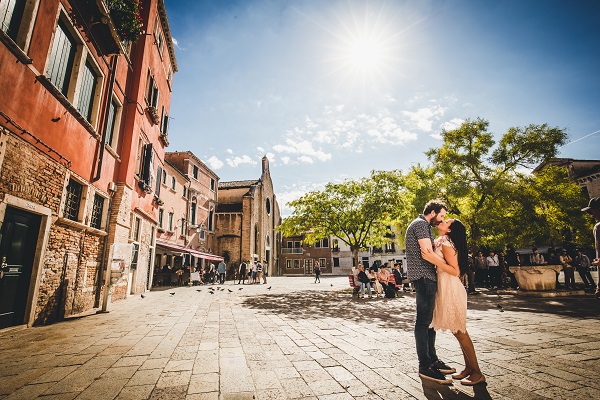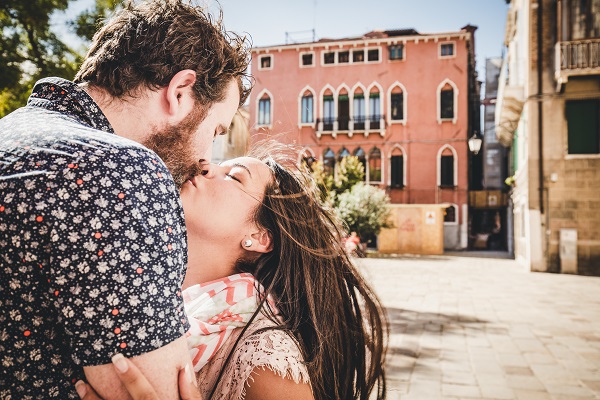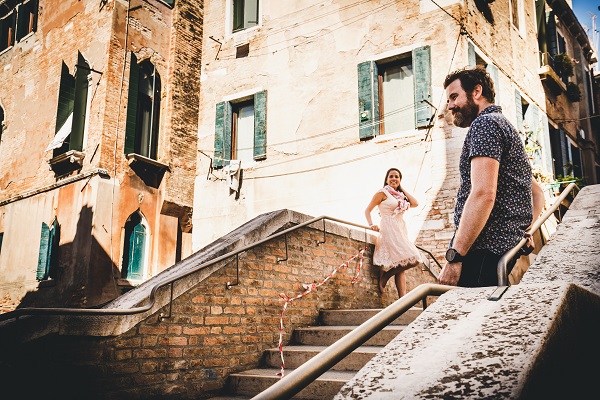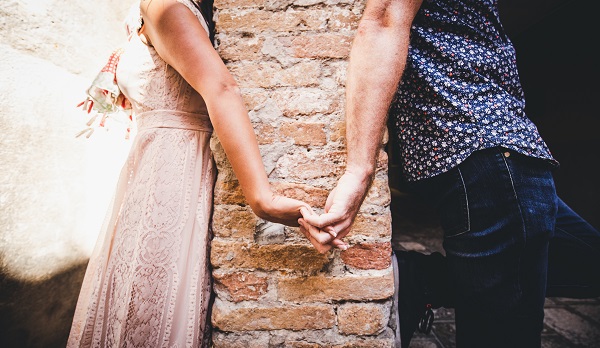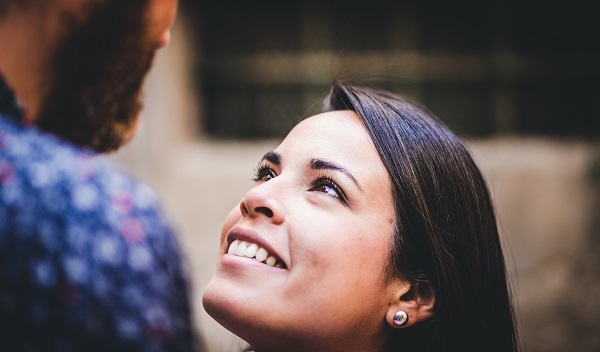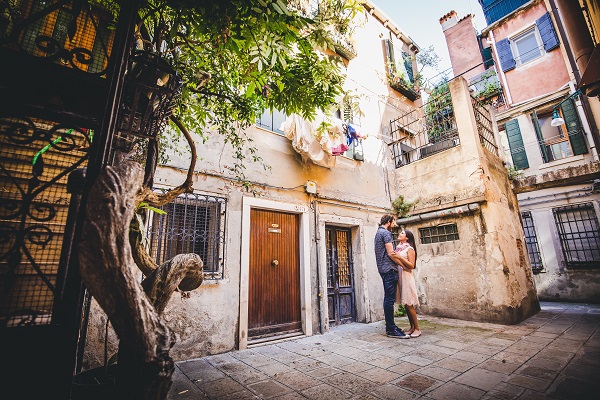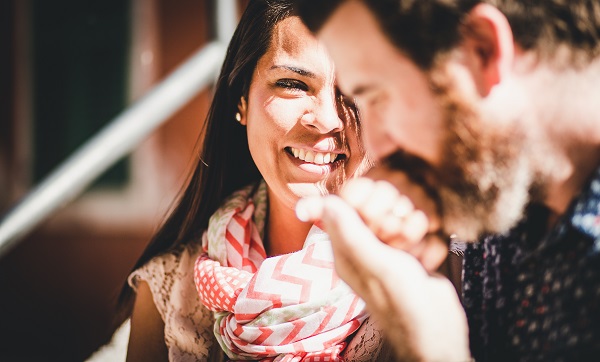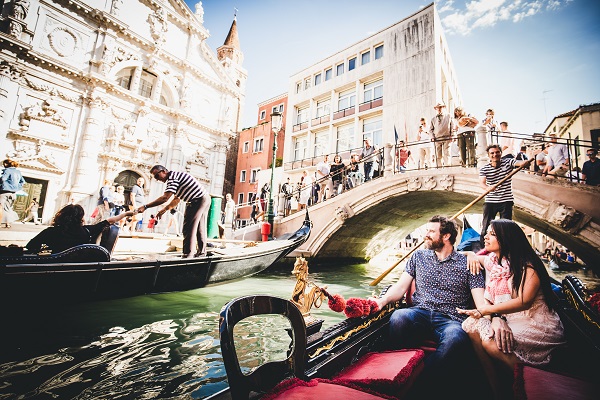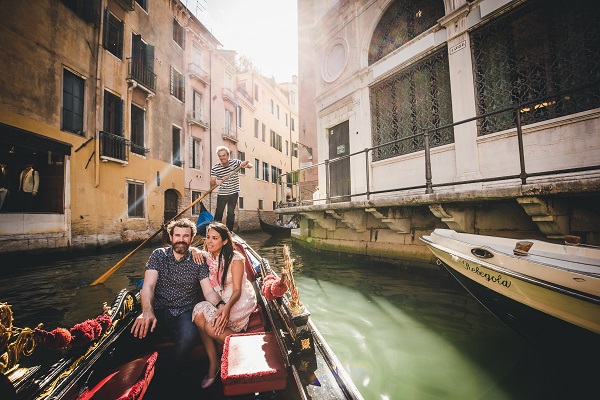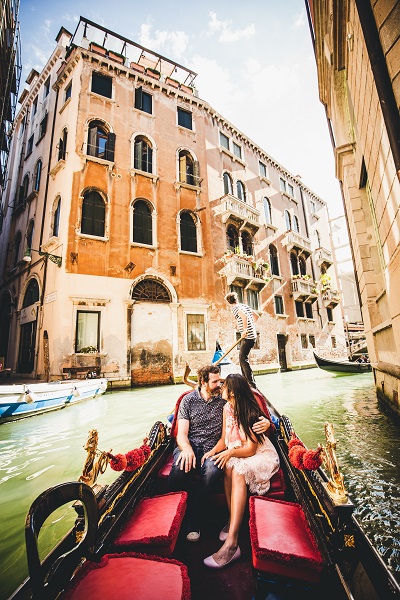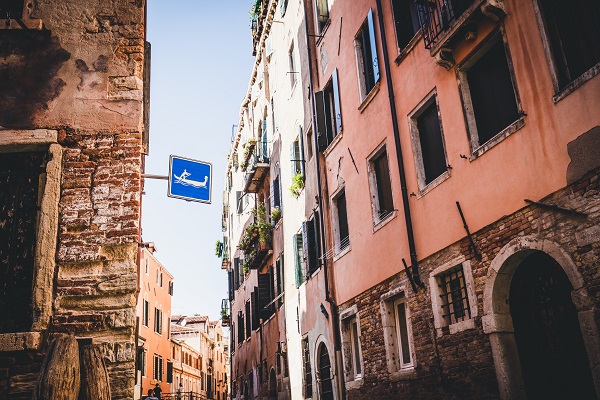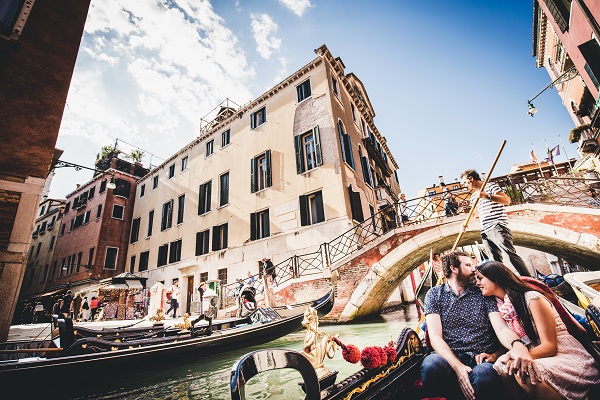 ---

---