---
Honeymoon Photographer Italy
Italy was the ultimate location for a romantic Honeymoon!! We have always loved travelling to Italy! There are fabulous Mediterranean location, historical cities, incredible mountains and very beautiful lakes!!!  There are so many stories to be uncovered along this historical streets, garden villas and ancient stone pathways!!
As an Italy Honeymoon Photographer I'll take you to discover and capture the irresistible allure of Italy during your Honeymoon Photo Shoot! 
We have a lot of experience and capture your most precious moments with your loved one while on your romantic Honeymoon in Italy. We can help you to create your perfect  Honeymoon Photo Shoot experience that you'll never forget. As a Professional Photographer in Italy I can also offer you the best insider tips and ideas on the best neighborhoods, attractions, dining, and shopping destinations to use for the rest of your romantic stay.
You can choose from several photographic Packages or work with us to create and customized Honeymoon Photoshoot tour through our amazing cities in Italy. We would be privileged to photograph your most unforgettable moments.
As a Professional Italy Photographer since 2012 I understand how important it is to have your special Honeymoon immortalized in pictures, to be cherished for a lifetime. We will be privileged to be your Honeymoon Photographer in Italy.
---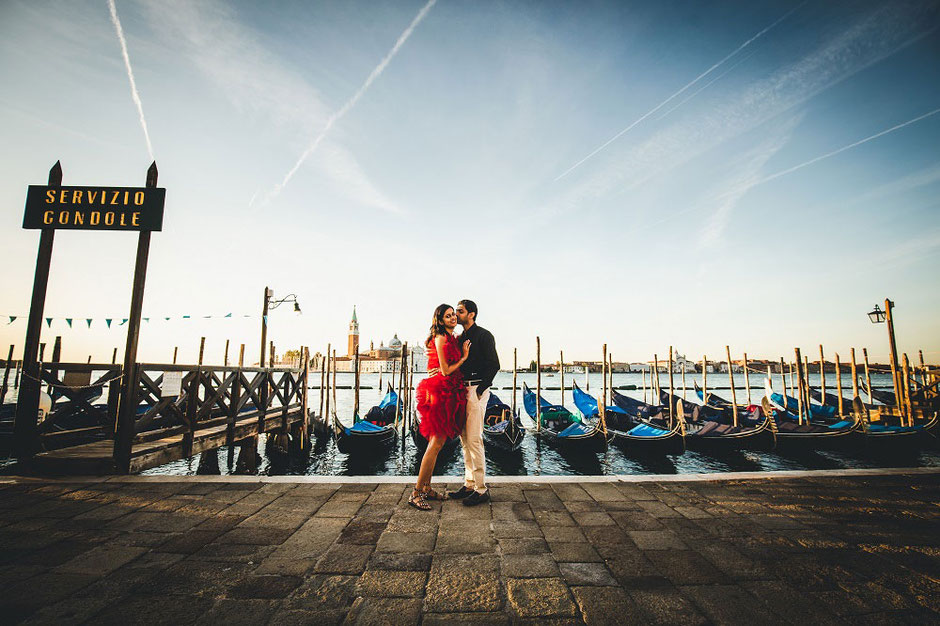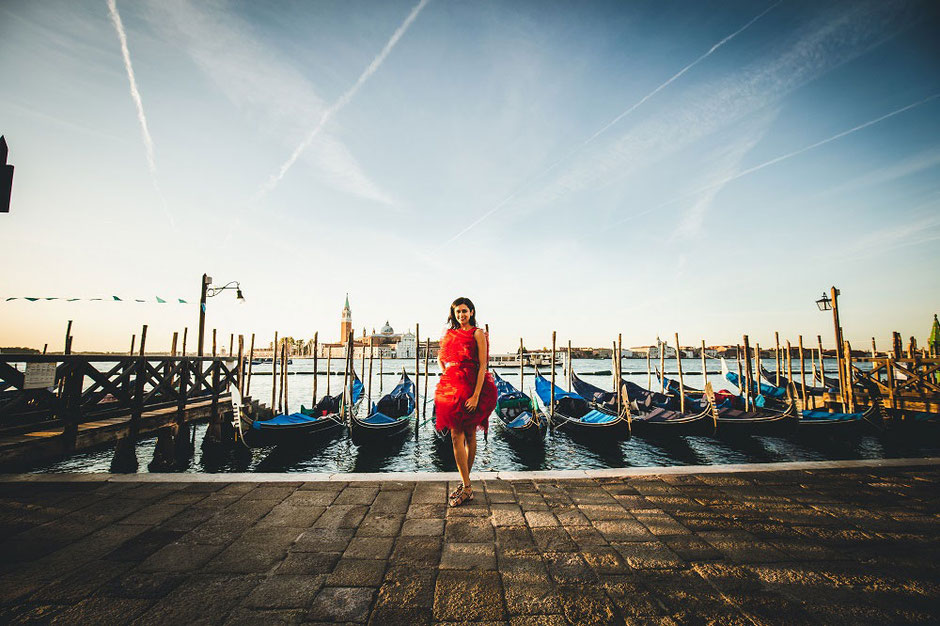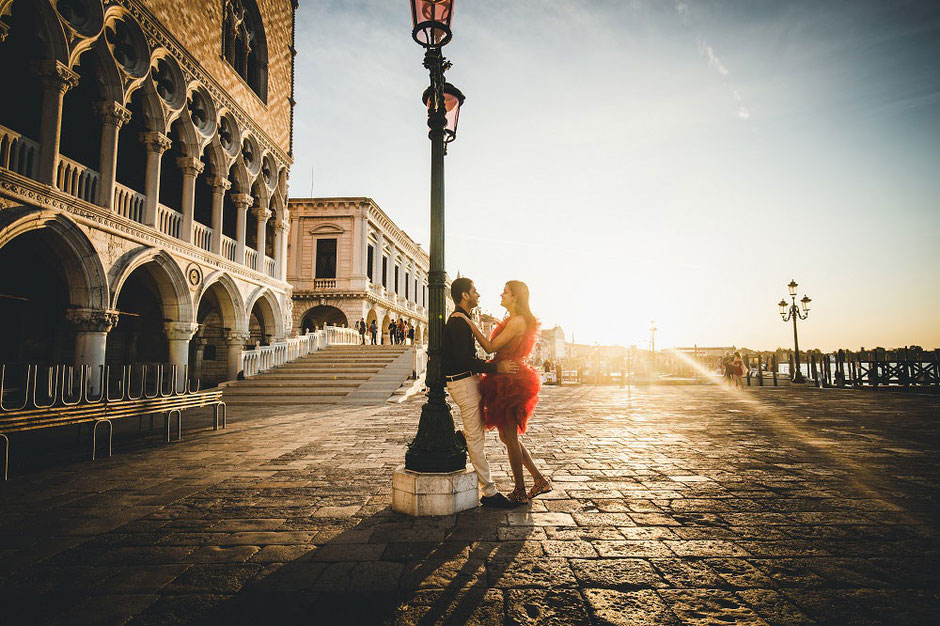 ---
Mrdula and Sanesh are an American/Indian couple who decided to spend a holiday in Italy and to make this memory indelible they decided to hire me as their photographer in Italy.
After Lisa Semenzato made her make up and hair on Mrdula we immediately left for Piazza San Marco in Venice where the lights of dawn give a unique atmosphere that few photographers really know how to enhance.
A 15 year long marriage that shows no sign of ending and their feelings are clear when in the photos you can see the eyes of Mrdula.
After a couple of hours of shooting we were close to Rialto Market we decided to take a gondola ride (here I leave the link with all the info for gondola rides). I strongly recommend the morning time because the light falls between the small canals and creates a surreal atmosphere.
Anyway in my opinion this shooting gives incredible locations and I must say that I love the contrast of warm and cold colors in the dawn pictures, for a photographer these contrasts are important.
Concluding I wish Mrdula and Sanesh 100 years of happiness and thanks them again for hiring me as their photographer in Italy.
kisses CBPHV
---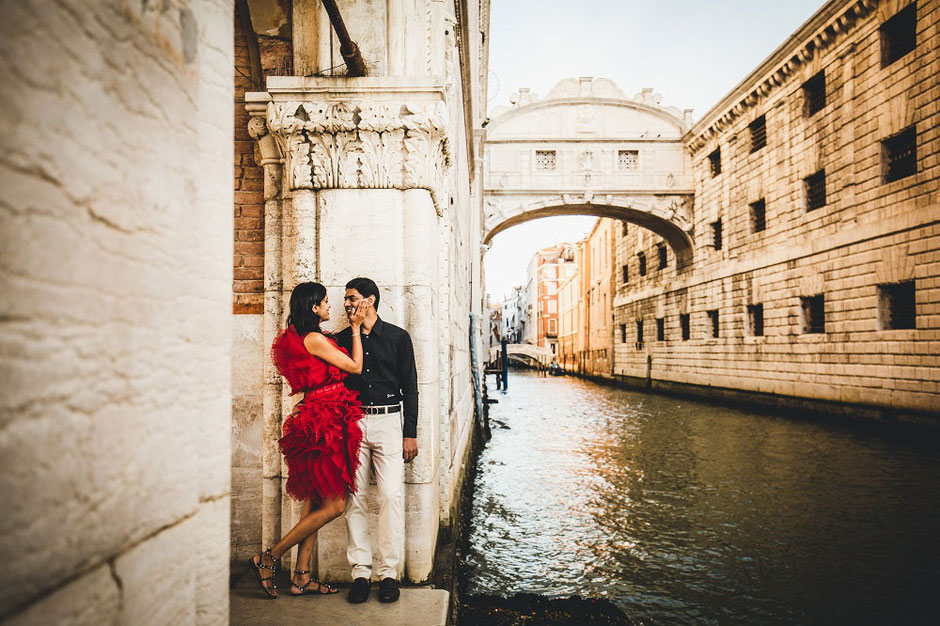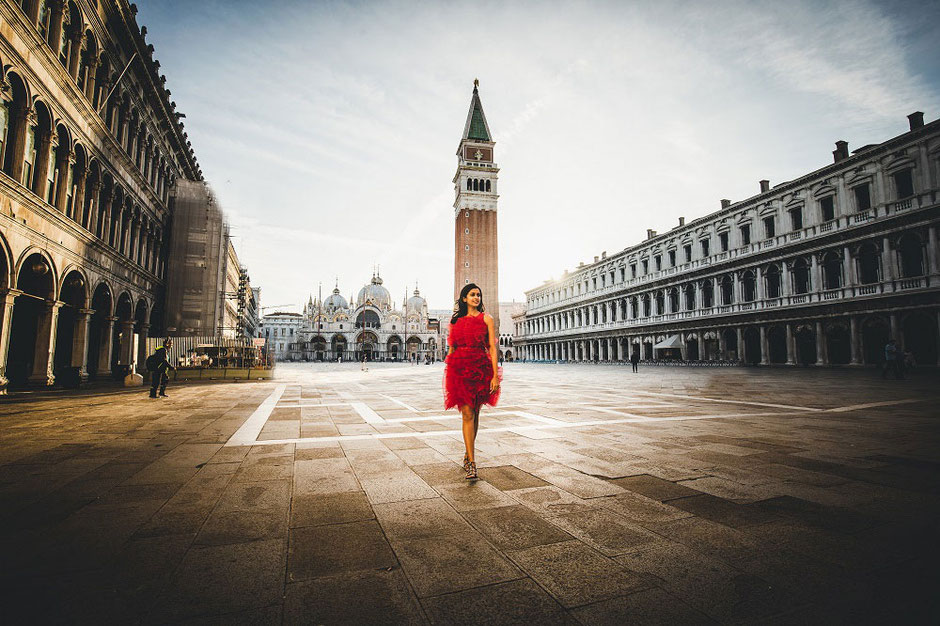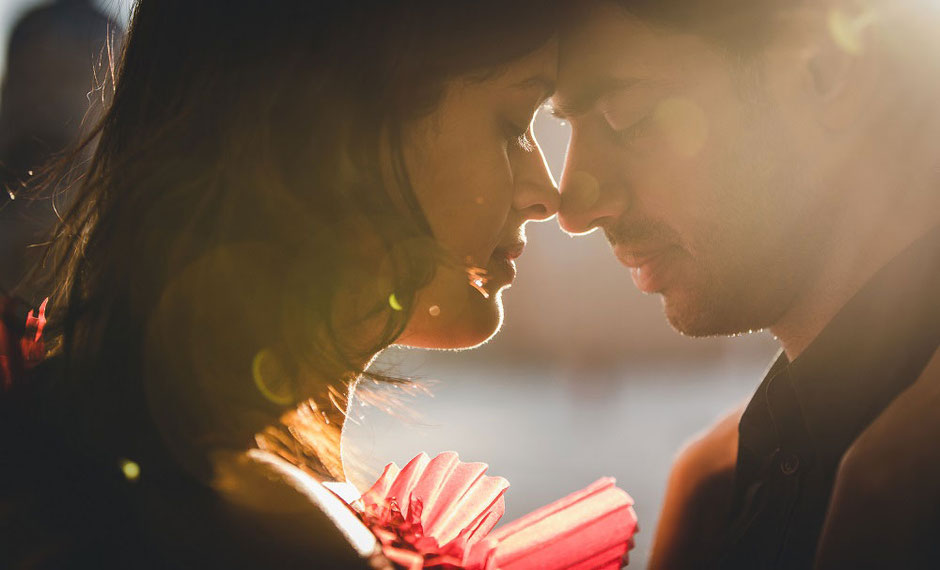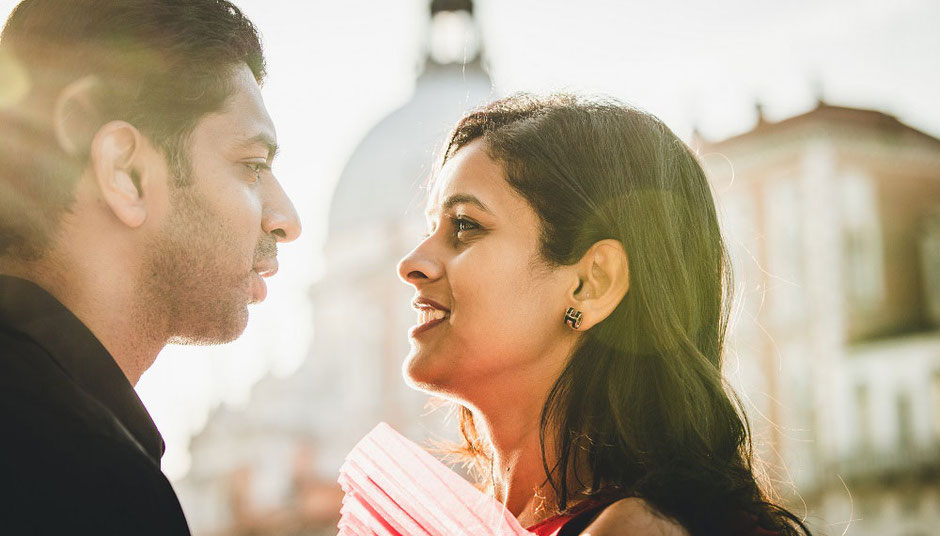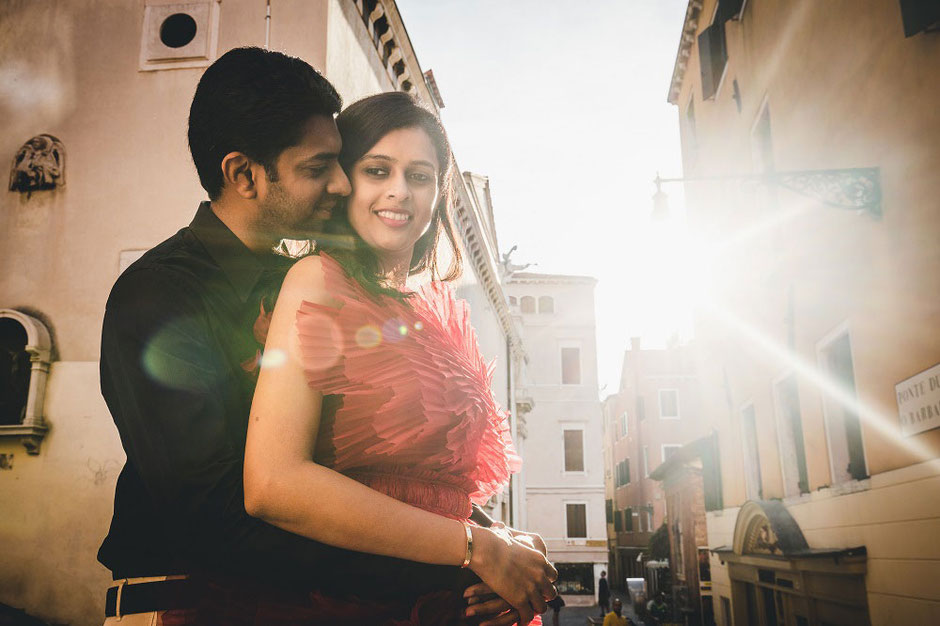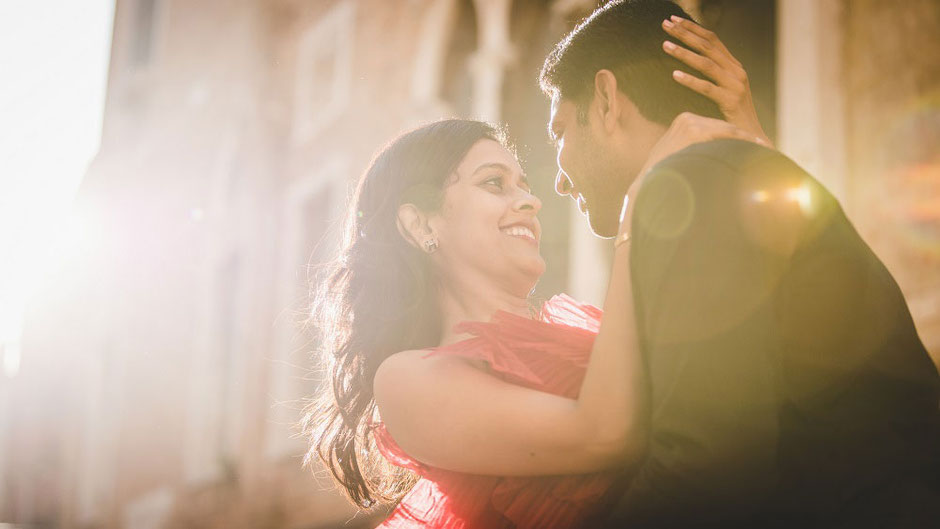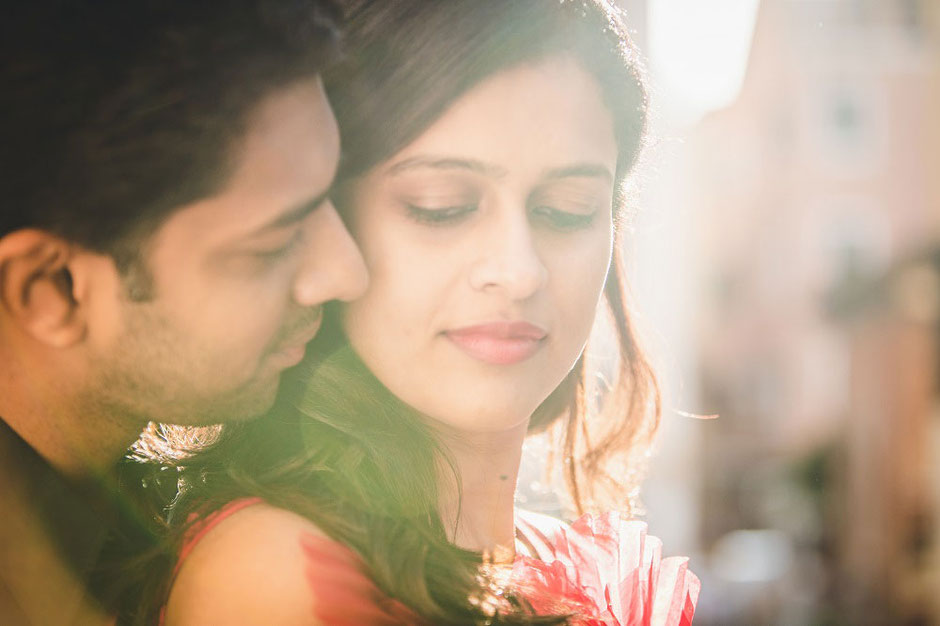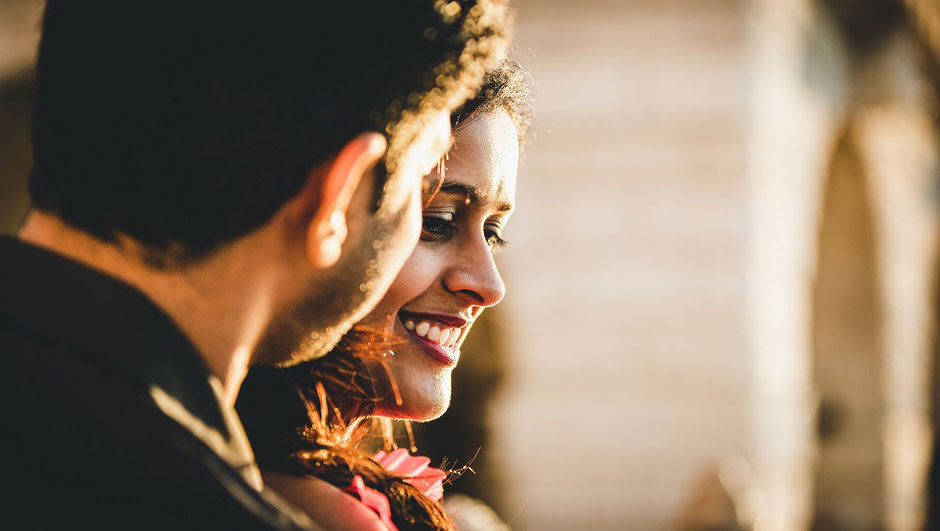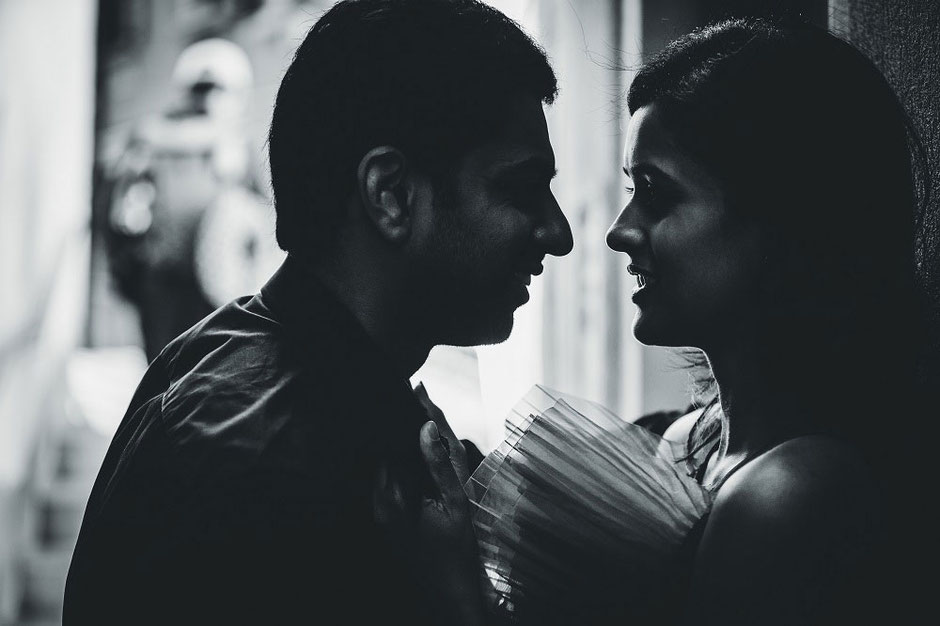 ---

---