---
Where and what is chioggia?
This beautiful city on the Venetian lagoon has the same origin as Venice. During the Roman Empire many people escaped from the Huns to live in huts on the water.
Even though it is much smaller than Venice.
Chioggia is a small town with enormous charm. The worn walls of the houses and the bridges over the canals were the backdrop to this beautiful Wedding where I was the Photographer.
In addition to the traditional city center, canals and stone bridges, Chioggia also offers a beautiful beach where there are many seafood restaurants.
So if you want something really special but don't want to give up the atmospheres of Venice, Chioggia is the perfect choice.
---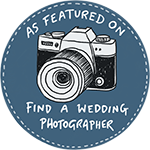 ---
The wedding of Giorgia and Manuel
This beautiful couple gave me the opportunity to be their Wedding Photographer in Chioggia.
The Getting Ready began in the afternoon at the couple's home. A beautiful house where we felt an atmosphere of happiness. After taking the Groom to "Ponte Vigo" for the First Look, we waited for the Bride who arrived with a beautiful New Beetle Convertible. After this moving moment we moved to Granso Stanco Reastaurant in Chioggia, where the ceremony, dinner and party took place.
It was a really beautiful ceremony and party !! We thank the Wedding Planner Elisa of "SO CHIC" for the perfect organization..
---
---
---