---
Nico and Randy contacted us to be their Photographers for a Gay Family Photoshoot in Venice.
In addition to Nico and Randy were their wonderful 2 year old daughter and Nico's parents from France.
Living on the other side of the world, they wanted to give their little girl memories of her grandparents that she unfortunately sees very little because of the distance.
We started the Gay Family Photoshoot at the Hotel Danieli where they were staying and then strolled together in the wonderful streets of Venice to photograph spontaneous moments of sweetness.
It was a great pleasure to meet this incredible family. It is a Family that knows what love is like and how to show it and it is definitely one of those Photo Shoots that have enriched me.
Our Photographic Studio has always been committed to raising awareness of LGBTQ+ rights here in Italy where unfortunately  many people are still  close-minded.
---
---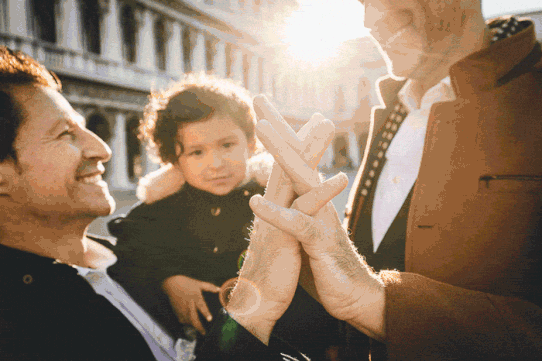 ---

---