---
A Maternity Photoshoot in Venice is a great experience that you will never forget.
I will capture a precious moment in your life to keep with you or to share with family and friends!
A Maternity  Photo Session is very relaxing, and you will feel even more special that day and you are going to see amazing photos where you look absolutely stunning.
We recommend to do your Maternity Photoshoot around the 32 weeks, it can be done indoor or around Venice. If you want to do it in Venice we will take in the most beautiful spots that Venice offers, and in case it will be crowded of tourists we are going to take take you in many places that just a native knows.
Now it is Giulia and Luca moment. Luca is a gondola driver and we met him several times on the gondola during couple photoshoots with our clients in Venice. One day he asked us to take some photos to his Pregnant Wife. We went to San Mark Square at Sunrise a few weeks later and we met Giulia, a very sweet girl who couldn't wait to do this Maternity Photoshoot.
The maternity session started to Riva Degli Schiavoni and ended up in front of San Mark Basilica. They were so incredibly in love. It was fun doing this maternity photoshoot in Venice!
We were very happy to celebrate her Pregnancy with his Photos and we are so glad they chose us as their Photographer in Italy for this Maternity Photoshoot
If you want to contact us please do not hesitate to do it, we'll be happy to give you as many information you need. I hope to be your Photographer in Venice for your Maternity Photoshoot!
---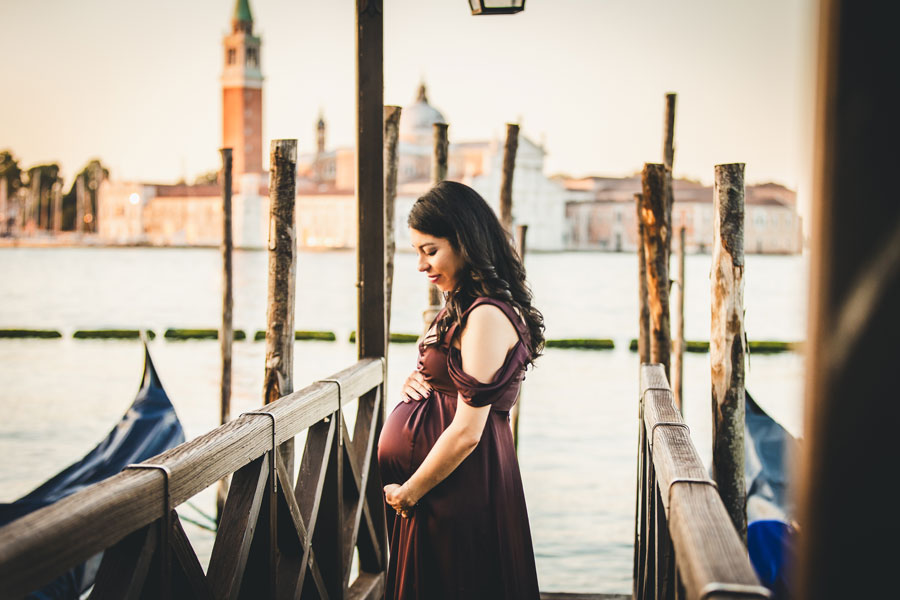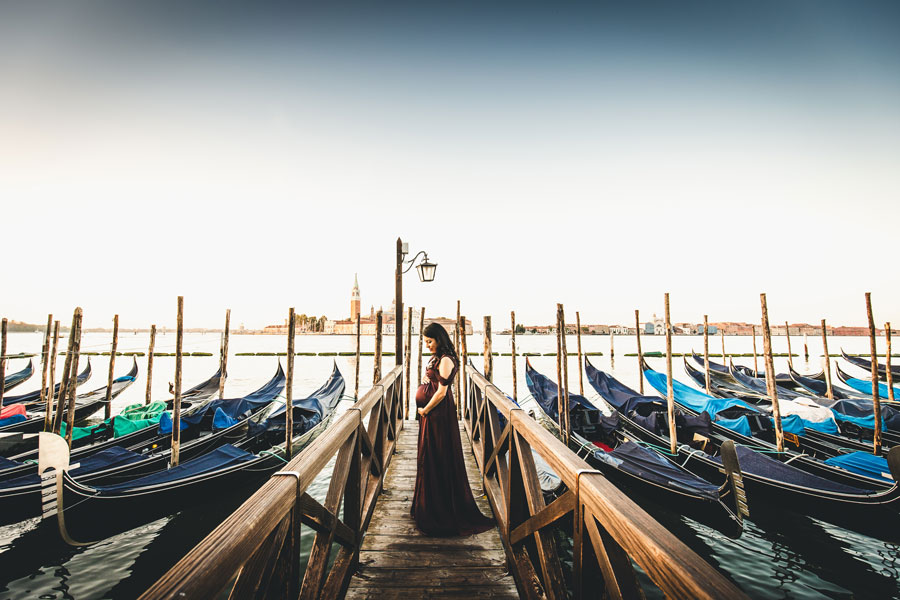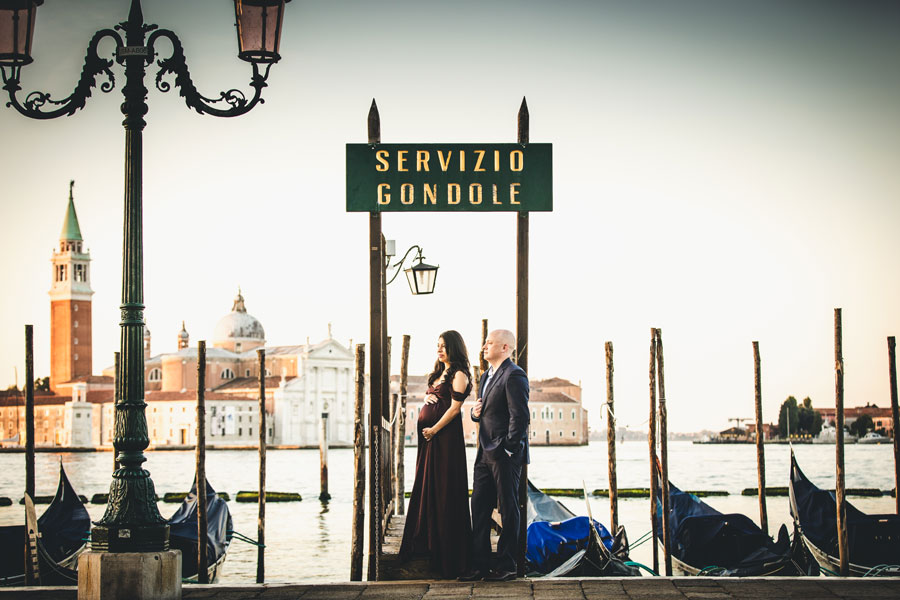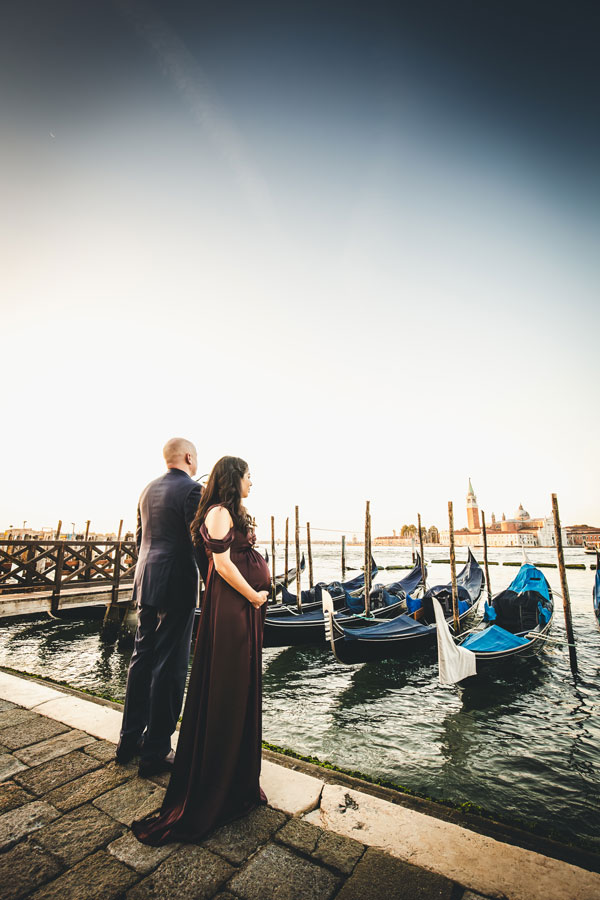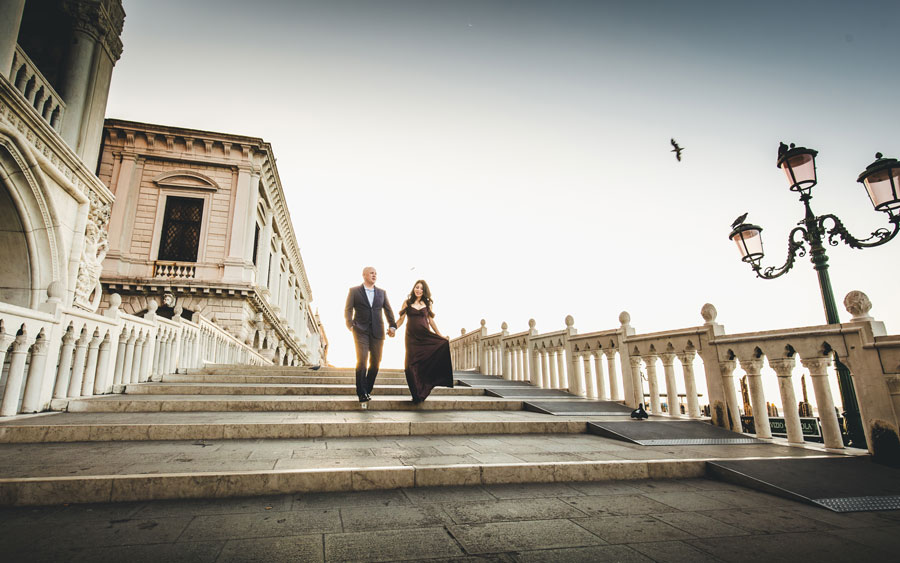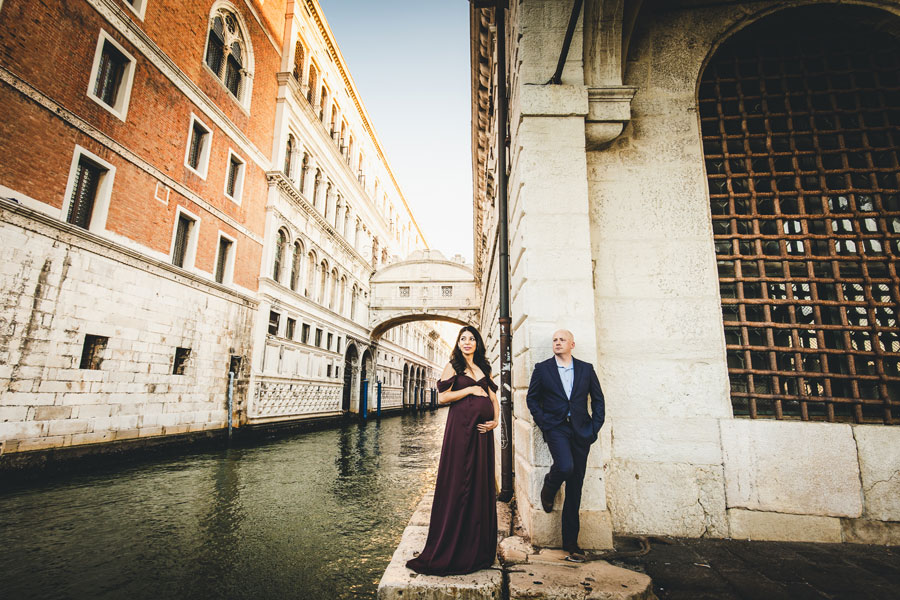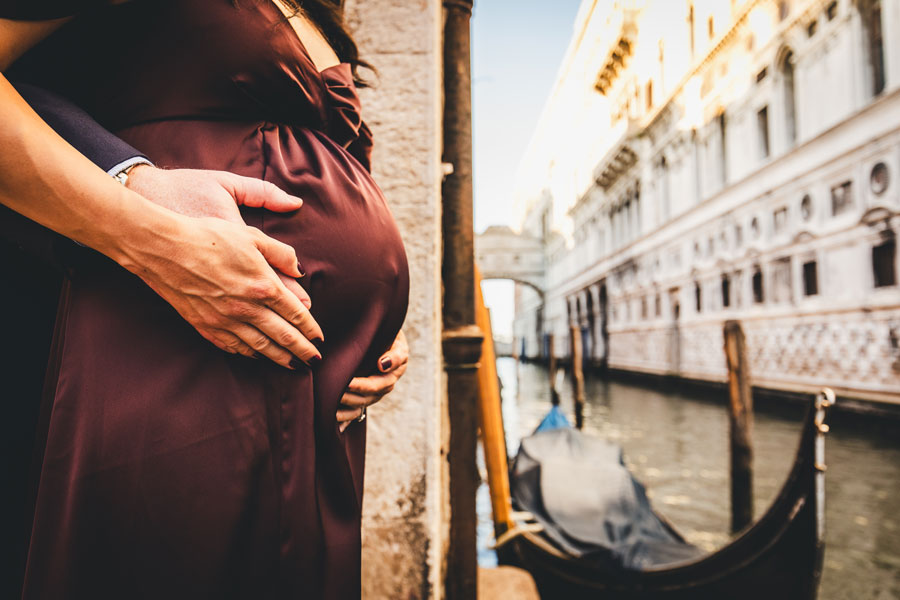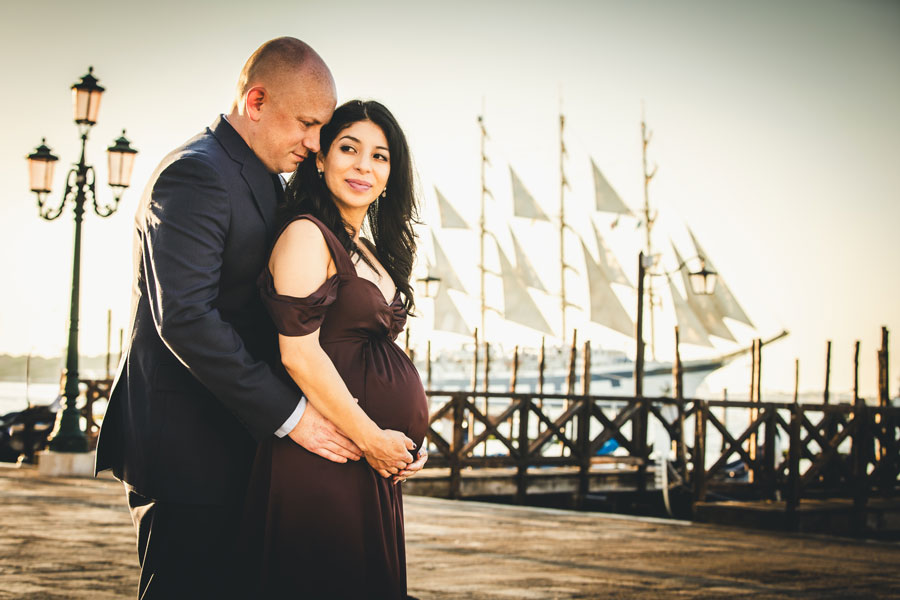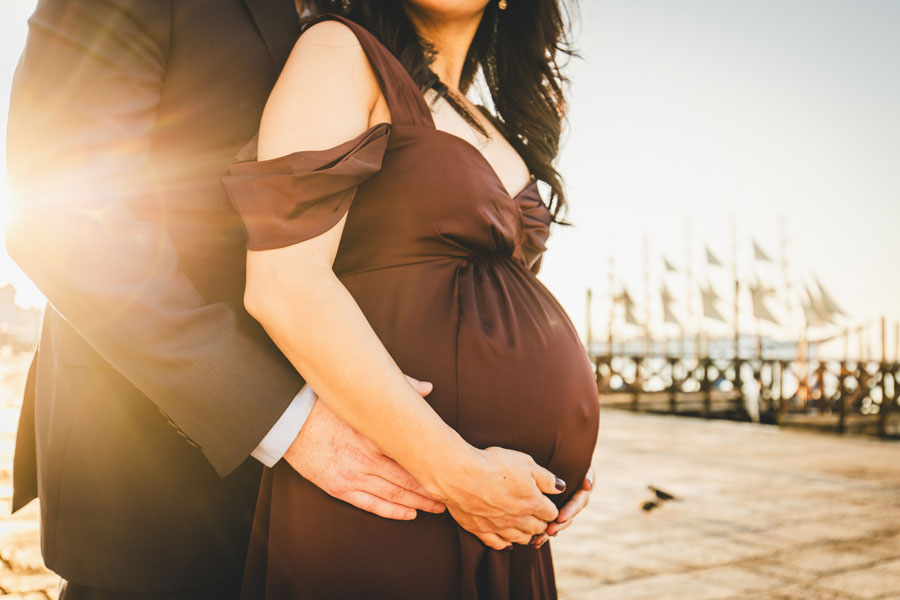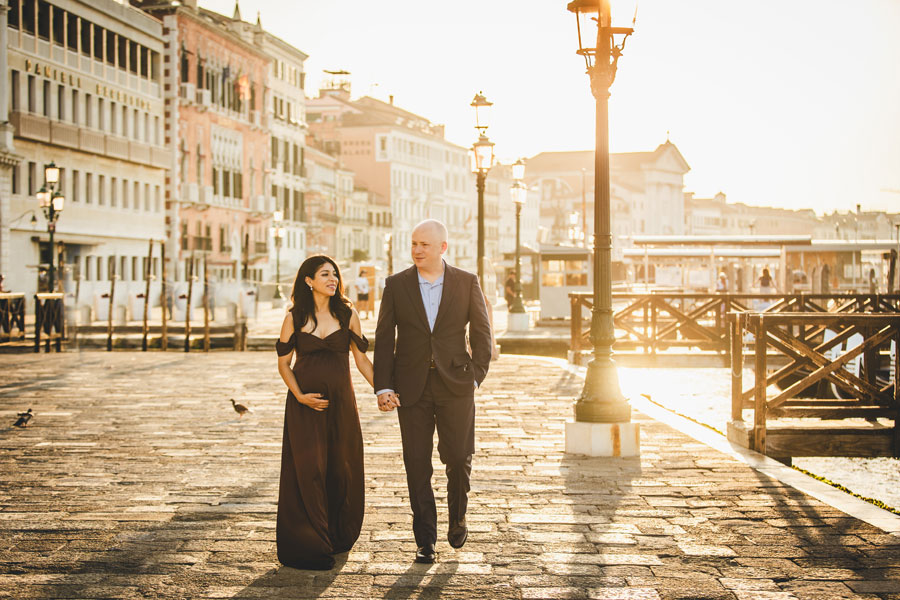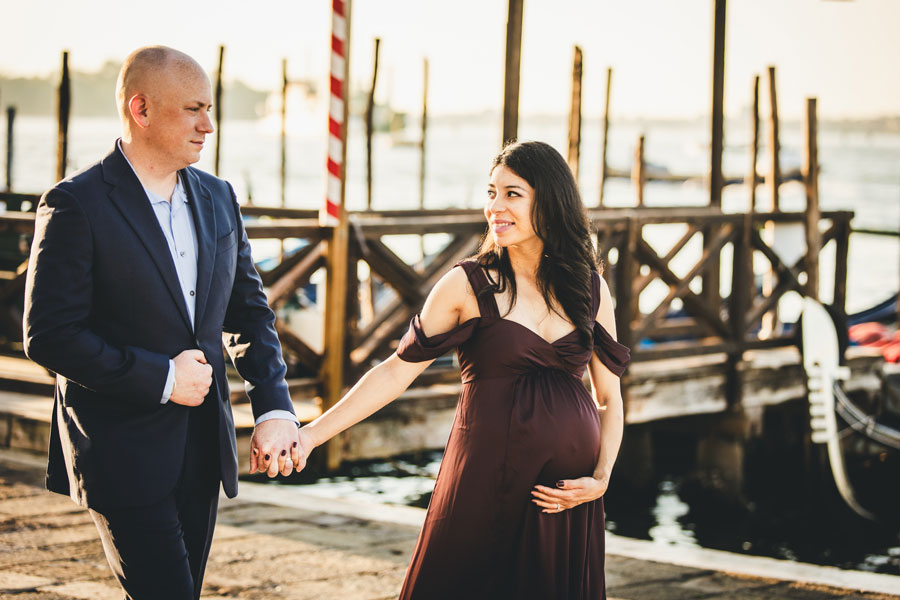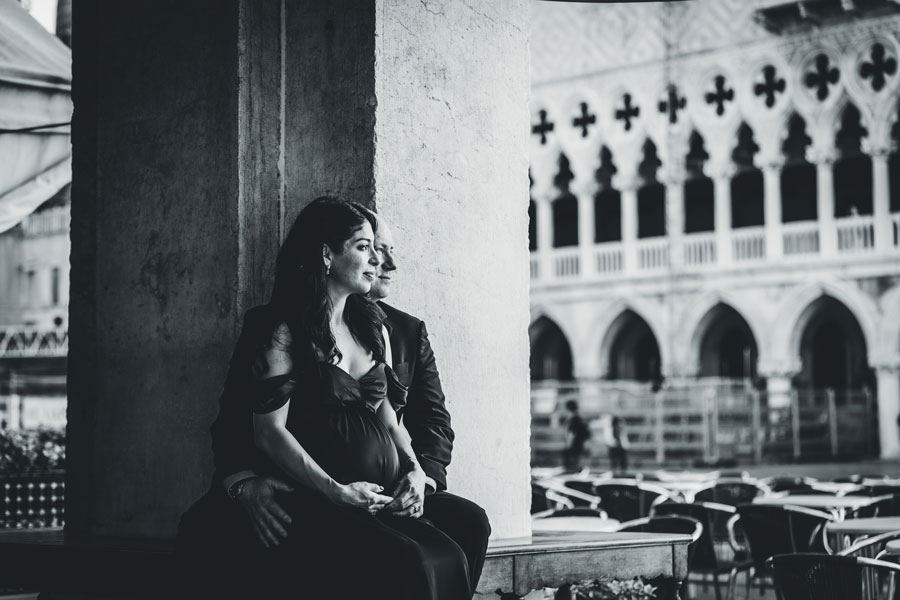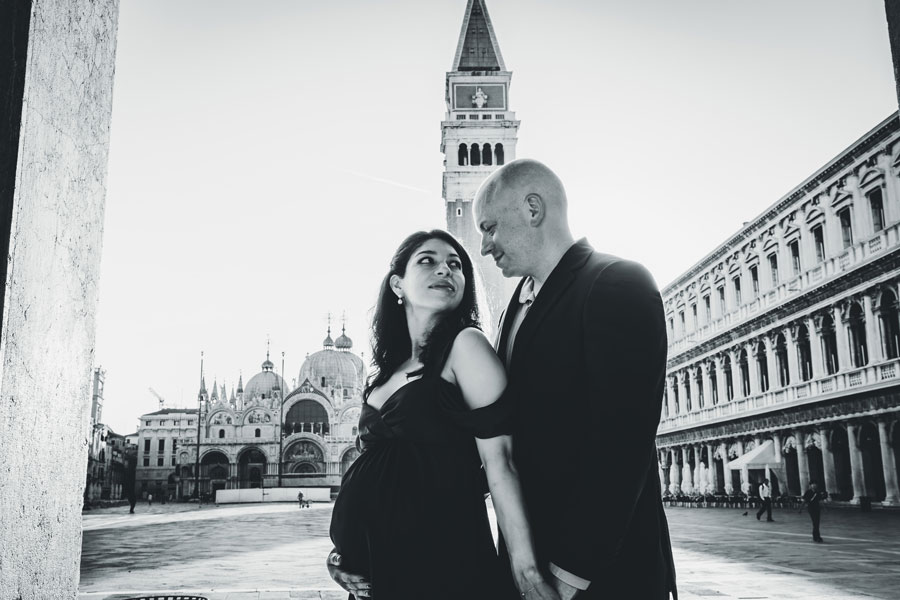 ---

...about your Maternity Photoshoot...
---